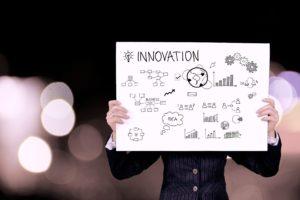 (This post is part of a series on starting a business. This page will continue to add links as we I add more content.)
COVID-19 is hitting businesses hard and wreaking havoc on the economy. As 
businesses and their employees are enduring mass layoffs
, many are uncertain about what the economy's status will be after this is all over and how long a recession will last. That said, 
some of the most successful businesses started during or out of a recession
. That makes sense as many people see their layoffs as an opportunity to start a new business. Recessions are also a good time for innovation as society has to adapt to new norms.
If you are one of those people, the details and legalities of starting a business may seem daunting. Or you would rather just focus on the business side and let someone else handle the legal details. Regardless, this a primer on the basics of starting a business.
Before You Start: Why Create a Formal Business Entity?
The top reason that you want a corporate entity is to protect yourself from personal liability. The second reason is for tax benefits. Limited Liability Companies (LLCs) and Corporations are not just for big, fancy businesses. They are for everyone (as an aside: don't they say you should 'dress' for the part you want to be?). Instead of being personally liable for your lease, to vendors, or for other expenses and ...