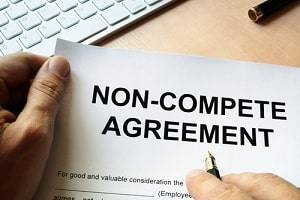 As a business owner or an employee, it is important to understand the contracts you are signing, whether you are a new employee accepting a job or an employer offering a job. Regardless of your level or position at the company, you should not overlook the details of any contract. Business contracts can be complicated with a lot of legal details that may be difficult to comprehend. For example, many people may not know what a non-compete agreement, which is a type of "restrictive covenant," entails. As an employer, if you wish to enforce a non-compete agreement (also known as a "covenant not to compete") in regard to an employee, you must draft it carefully according to the standards outlined by Illinois courts. A non-compete clause can be confusing, but you will have an advantage in negotiations if you understand the requirements for enforcing this type of legal document. Whether you are the company owner or the employee, an experienced business attorney can assist you during this process to make sure your rights are protected. The following are some important issues to consider when drafting or signing a non-compete agreement in Illinois.
What Is a Restrictive Covenant/Non-Compete Agreement?
A non-compete agreement is a stipulation within a contract that typically prohibits an employee from going to work for another competing company or starting his or her own competitive business for a certain period of time. The main purpose of this restriction is to prevent an employee from leaving
...