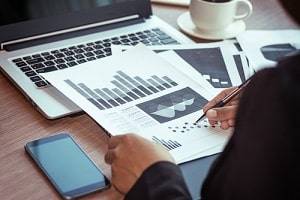 Many business professionals dream of owning a business, but they may not want to start from scratch. While entrepreneurialism is a common way to own a business, it can also be daunting and risky. Building a business from the ground up involves much more than just coming up with a product or service. A business structure must be selected, a location for the establishment must be found, employees must be interviewed, hired, and trained, and that is just the tip of the iceberg. And did I mention the marketing and breaking into the chosen industry? An alternative to this risky endeavor is buying a business that is already established. While the company will still require time and dedication, the groundwork for the business has already been laid,  alleviating the risk of starting a new business. That said, buying a business also comes with its own risks that require the advice of a few experts, including a knowledgeable Illinois business law attorney.
Discovery and Research
Numerous businesses are for sale and you should never settle for the first one that you find on the market. First, you should decide which type of business you want to buy. Depending on your past professional experience, you may want to stick within the same field or you may have realized that you would like to forge a new path. Choosing the industry that you would like to work in and finding an appropriate-sized business for you is a critical first step.
...