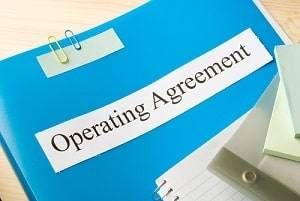 Many small business owners opt to have a limited liability company (LLC) business structure. This provides the owner, or multiple owners known as "members", with more personal protection but less formality than other business entities. Those who decide to follow an LLC structure should have an operating agreement in place to ensure that all members are on the same page and the business's functional and financial dealings are explicitly outlined. Operating agreements are not required for LLCs; however, they offer a number of benefits and are always a good idea when starting your business. For help with the legal side of your operating agreement, work with a reputable business attorney who can guide you through the legal document's details.
What Is an Operating Agreement?
For LLCs that have multiple members in charge of the company's dealings, an operating agreement is a good way to maintain continuity between the owners and management. An operating agreement is a legal document that describes the operations of an LLC and includes agreements between the business's various owners. The document acts as a rules and regulations manual and partnership agreement to meet the specific needs of all of the members. Once the document is formulated with an attorney and signed by all of the LLC's members, it is legally binding in the same manner as a business contract.
What Benefits Do They Offer?
Since every operating agreement is tailored to meet the needs of your LLC, there
...